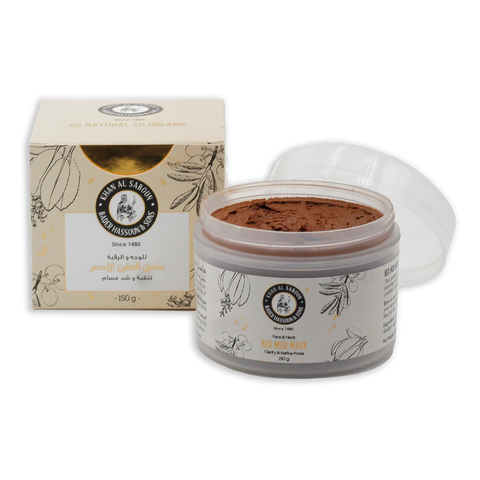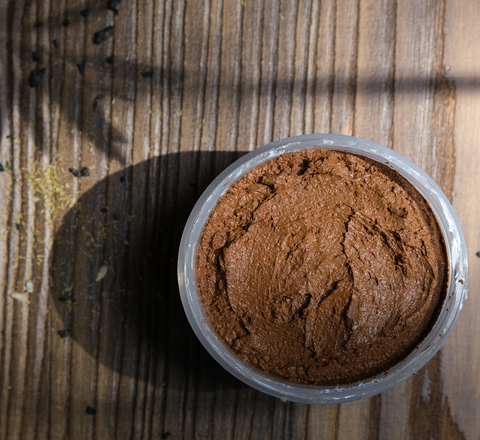 Khan Al Saboun - Featured Product
Red Mud Mask – 150g
Removes pigmentation, dead skin cells and impurities.

Dazzling results of a youthful-looking glowing.

Antioxidant properties.

Deeply cleans the skin to unify the skin stone and gain its luster.
Usage: Wash the face with warm water then apply a small quantity on the face. Gently massage the face with circular motion for one minute then wash it again. Use it 1-2 times a week for best result. It is best used with wheat bran liquid soap.

Ingredients: Salvia officinalis (sage) leaf extract, red mud, turmeric powder, linum usitatissimum (flax) seed oil, olea europaea (olive) fruit oil, prunus amygdalus dulcis (sweet almond) oil, vegetable glycerin, honey, stearyl alcohol, perfume, stearic acid, phenoxyethanol.