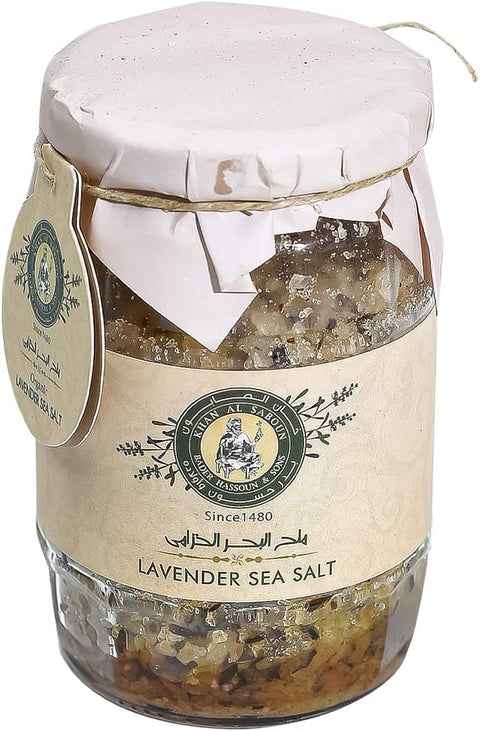 Khan Al Saboun - Featured Product
Lavender Sea Salt – 350g
It helps detoxify the body from diseases such fungus, bacteria and pain. Leaves the body in tranquilizing state. Has a relaxing unforgettable scent. Removes dead cells and helps heal the feet. May also help minimize acne-related struggles.

Usage: Put a small amount of the Sea Salt in warm water and soak your feet for 10 minutes until all strains, bacteria and fungus are absorbed from the body then rub your feet deeply with the sea salt until all dead skin is removed from your heels. Wash your feet with water.  Use 3 times a week for best results. Can be used by both men and women. 
Ingredients: Sodium Chloride, Sesamum Indicum (Sesame) Seed Oil, Lavandula Angustifolia (Lavender) Flower Oil, Lavender Herbs.