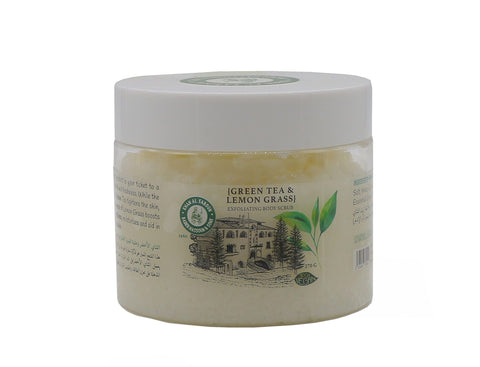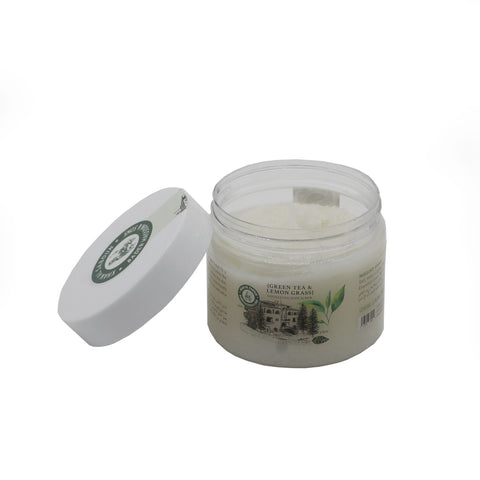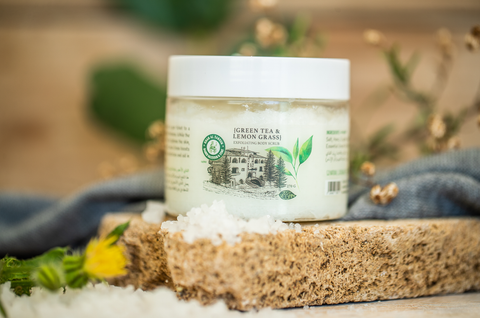 Khan Al Saboun - Featured Product
Exfoliating Scrub – Green Tea
Green Tea & Lemon Grass
This exfoliating scrub is the best choice for a fresh feeling.
It enters deeply in the skin.
It cleanses the pores.
Leaves the skin fresh and tight.
It also softens, moisturizes, and aids in protecting the skin.
Gives the freshest feeling and most amazing scent that lasts on your body.
Usage: wash your body with water, apply a small quantity on your hand then gently rub your body with the exfoliating scrub for 1 minute and let the fragrance enter the pores. Wash your body with warm water. Repeat once a week for best result. It is best to apply the organic body lotion or argan oil to maximize the result.
Ingredients: Sodium Chloride, Prunus Amygdalus Dulcis (Sweet Almond) Oil, Camellia Sinensis (Green Tea) Seed Oil, Vegetable Glycerin.