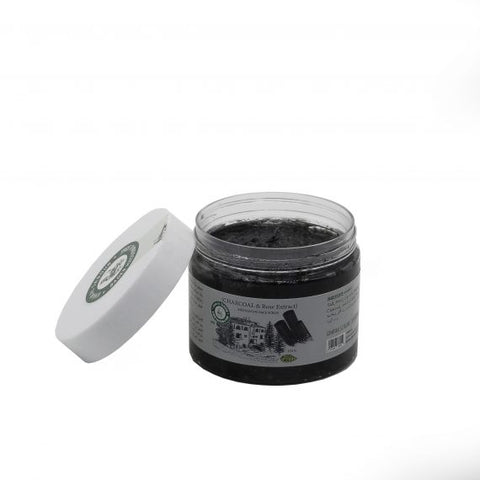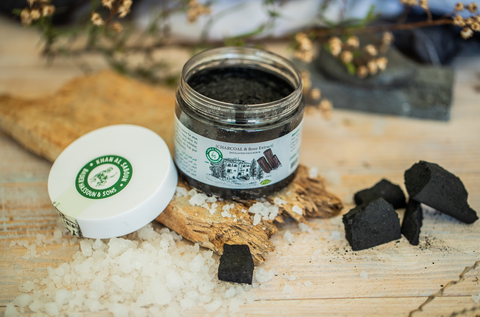 Khan Al Saboun - Featured Product
Exfoliating Face Scrub - Charcoal & Rose – Face & Body
Charcoal Scrub

Detoxify your skin with a heavy product
Allows you to get rid of any dead skin cells
It deeply enters the skin to fully get rid of any toxins on the skin
Its gritty texture works as a great exfoliating scrub
The rose works as a great refresher and purifier, calms the skin after the charcoal
This great combination is the perfect solution for your skin.
Usage: wash your body with water, apply a small quantity on your hand then gently  rub your body with the exfoliating scrub for 1 minute and let the fragrance enter  the pores . Wash your body with warm water. Repeat once a week for best result. It  is best to apply the organic body lotion or argan oil to maximize the result.
Ingredients: Sodium Chloride, Prunus Amygdalus Dulcis (Sweet Almond)  Oil, Charcoal, Vegetable Glycerin.